Invisible Influence
The Hidden Forces that Shape Behavior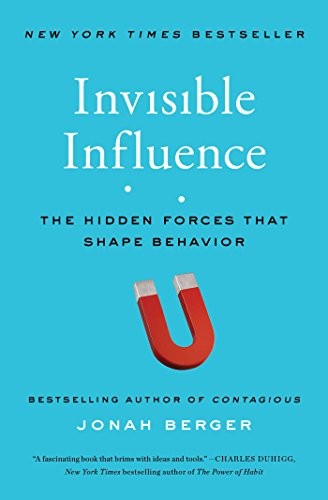 Paperback, 272 pages
English language
Published June 20, 2017 by Simon & Schuster.
Explores the subtle, secret influences that affect the decisions we make--from what we buy, to the careers we choose, to what we eat.
You think that your choices and behaviors are driven by your individual, personal tastes, and opinions. Our own personal thoughts and opinions is patently obvious. Right? Wrong. Other peoples behavior has a huge influence on everything we do, from the mundane to the momentous. Berger integrates research and thinking from business, psychology, and social science to focus on the subtle, invisible influences behind our choices as individuals.